The Brief:
Kurt Klausner moved to his dream retirement home at the foothills of the Front Range. So he came to us to help design and furnish his entire home to be a cohesive, relaxing and inspiring retreat for his retirement.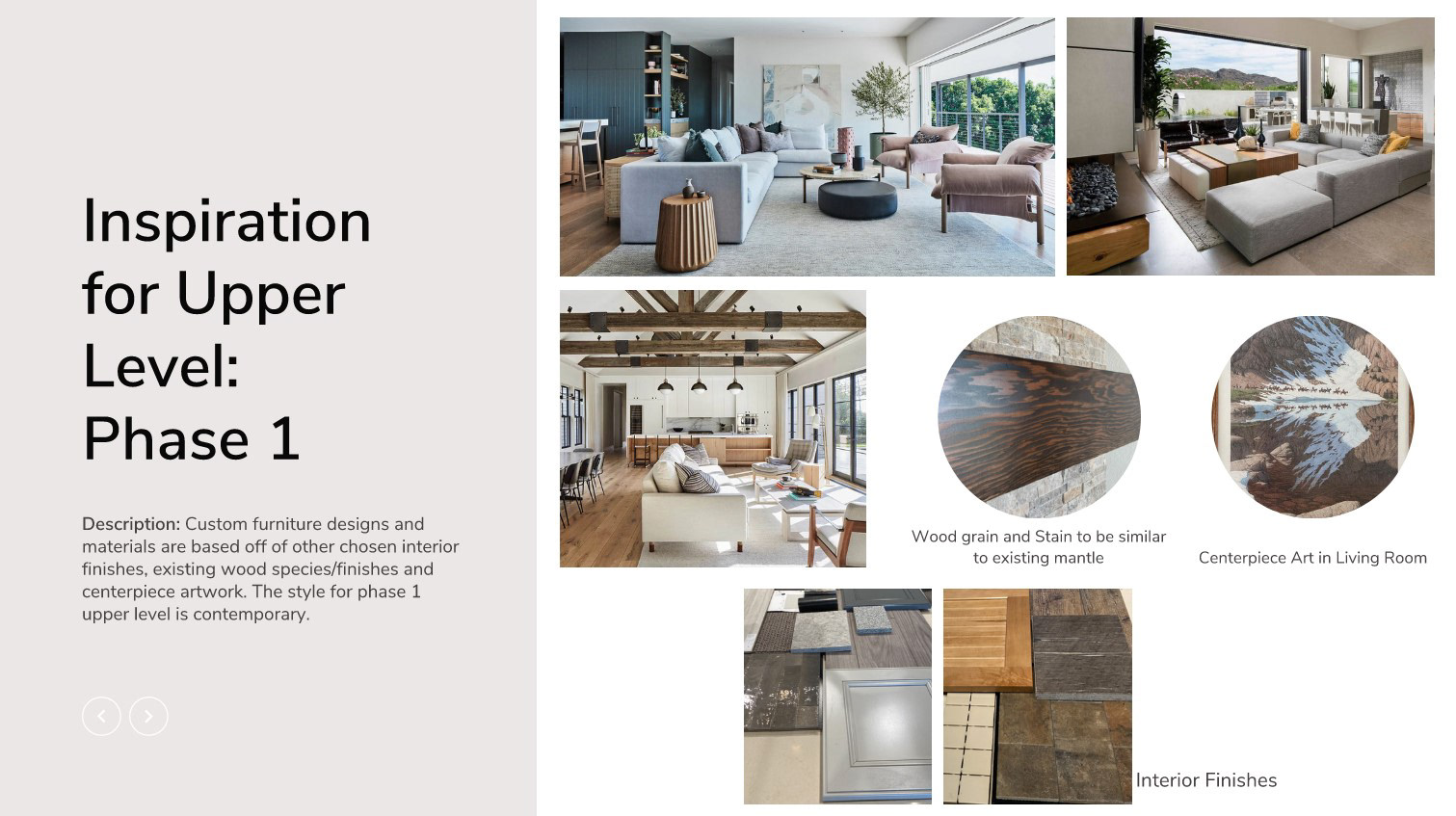 Master Bedroom:
He wanted his bedroom to be a refuge, light airy and user friendly. His wife struggles with mobility, so we designed and fabricated a bench for her at the foot of their bed.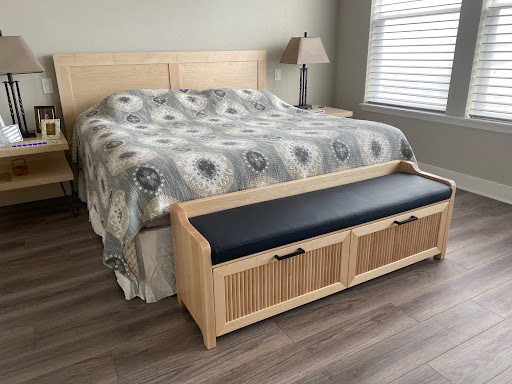 Dining Room:
This was one of the most fun pieces we were tasked with. Kurt said he wanted a statement piece that would wow all of his guests, and that he would love to have one of those river tables. He gave us the creative freedom to choose the slab species, table style and river color. His number one inspiration was a contemporary piece of art he planned on hanging in the dining room. 
Living Accessories:
Our design style was mostly contemporary for his living space, so we designed and fabricated several simple pieces to make his living room comfortable. However, we had the amazing opportunity to design two display cases for his wife's David Winter collection. I was inspired by Japanese displays utilizing different shaped and alternating housing for the villages. Suffice it to say, these are some of my favorite pieces of this entire project!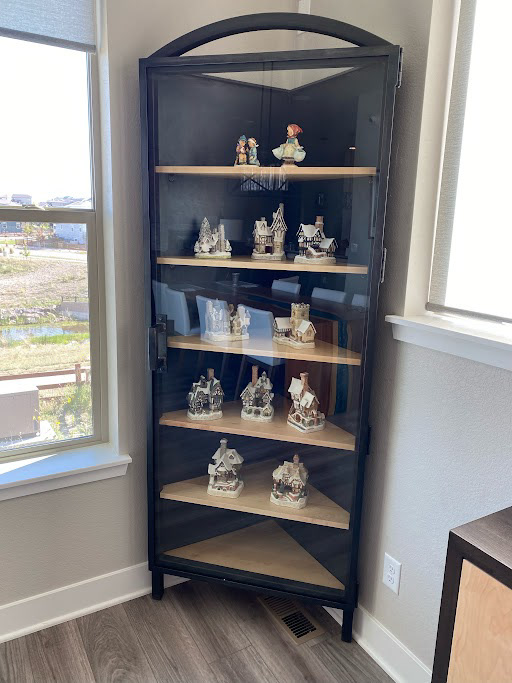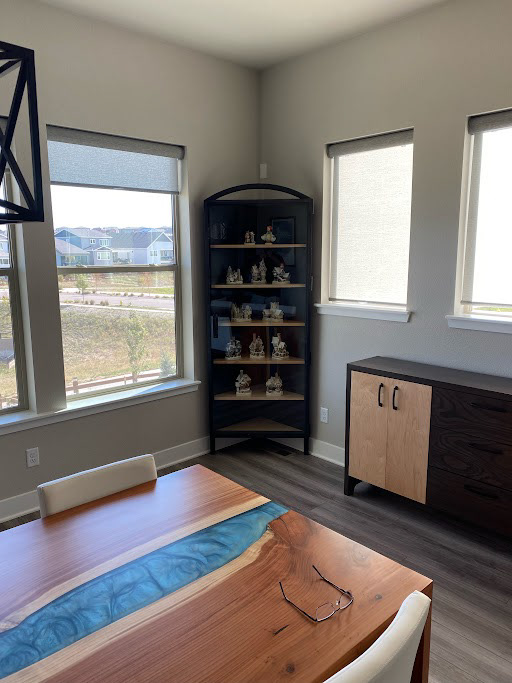 Lower Level:
Kurt wanted his basement to be a party room for him and his buddies enjoy some pool, wine tasting and lounging. Western saloon themed, we went full on with the theme and created some really stand out pieces! 
One of the most interesting was a request to make a coffee table for the lounge area inspired by Colorado history. I found this old mining ore cart and the design took off from there. We think it really turned out so fun!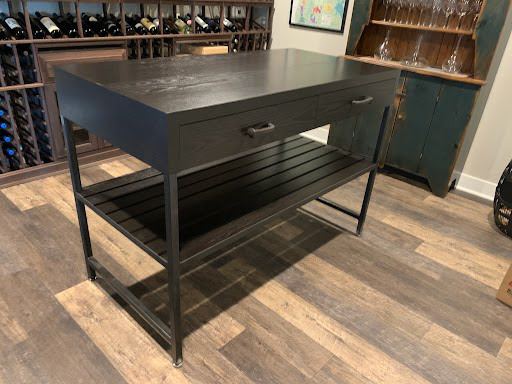 Personal Office:
A retired military Colonel, Kurt wanted his office to celebrate his life and history. 
I was inspired by the executive desks of historic presidents. We laser engraved his Colonel symbol, included brass inlays, and even integrated a hidden biometrically activated gun compartment.
House Logo!
One of the last requests Kurt had was to design him a logo for the house. One of the things that he treasured about his new home was the elevation that his house was located at: 6025 feet
We then laser engraved these on his custom Adirondack chairs that I designed