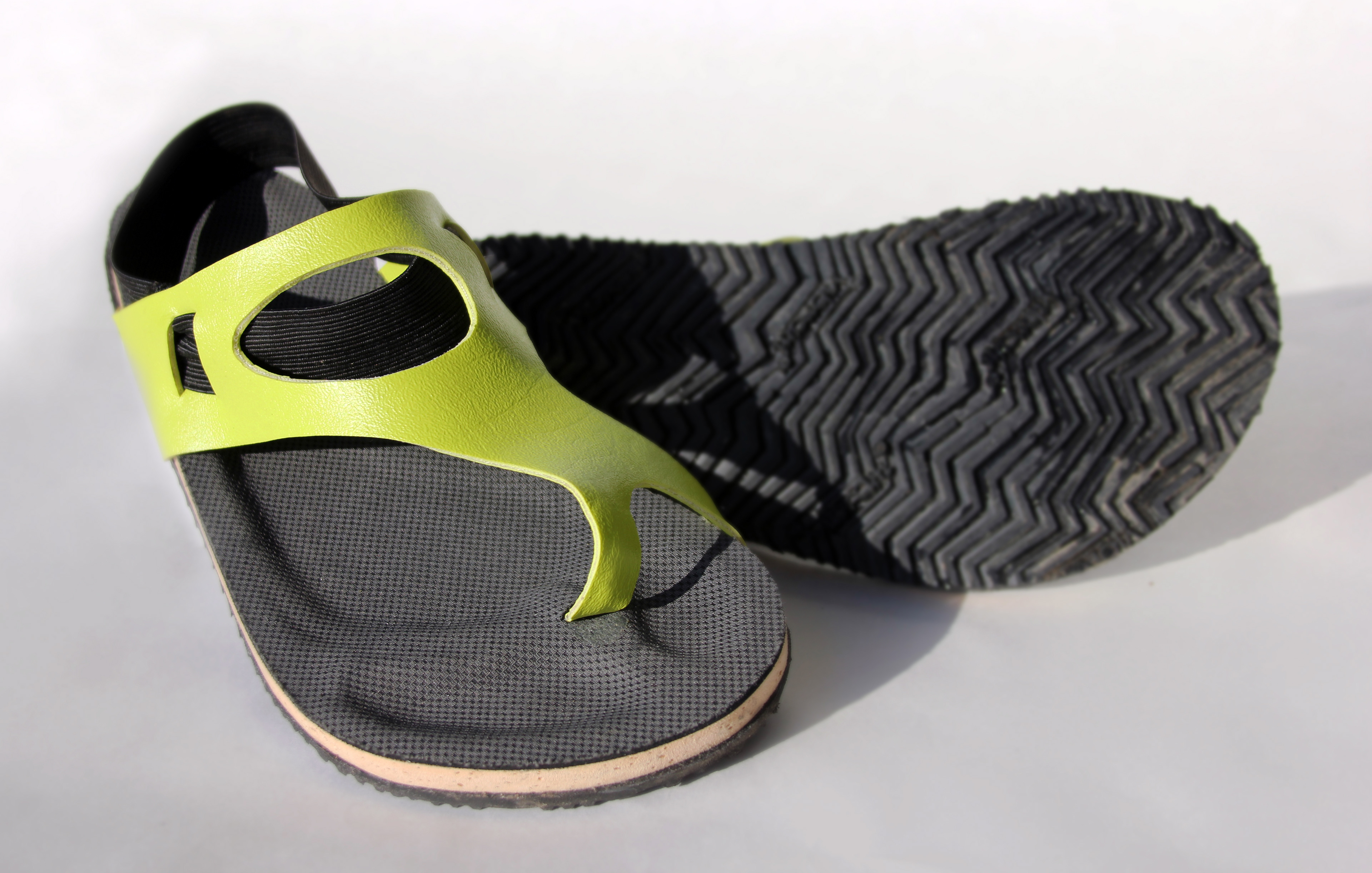 These sandals were my first pair of shoes I have ever manufactured myself. I was interning at a prosthetics and orthotics factory in 2015 when approached my supervisor with this design and asked if I could use the equipment to create them. Thankfully he not only approved by helped me by teaching me common methods that are used in the orthotics industry. 
As an active sandal designed for outdoor adventuring and light trail running, these sandals wrap around the forefoot with most of the structure on the medial side. The entire upper is structured from one piece of green vinyl to eliminate the need for sewing. A single band of elastic weaves through the upper to keep the heal grounded yet allows for natural movement.
Wear testing revealed that the original toe thong was extremely uncomfortable because it was so wide. My temporary solution was to wrap it with soft athletic tape to create a more conical shape so that my toes could more comfortably fit around. In addition, the way that I attached the toe thong under the footbed was insufficient in durability because of the forces exerted and it ended up ripping up and out of the footbed. 

I have taken much of what I learned for this first footwear project and taken that knowledge into my more recent ones. I will always be grateful for my internship supervisor in helping me on this personal project!