This strange looking table, which I like to call the "spider table", was inspired and completely constructed from factory product set up pieces that I worked on. Pieces that would normally be chopped in half and thrown a way because they were not within the specs for the final product. None of these parts were meant to become a table! I decided to keep every hole and dado exposed from the original parts to showcase how something can be transformed into something completely different yet still visually tell the story of its original intended use.
This was the first joint that inspired this table, milled using a CNC machine, these joints were tricky to set up and get perfect, so there were plenty of set up pieces left over. The joint is solidified with a simple dowel and wood glue. The cherry legs are laterally supported with a maple piece.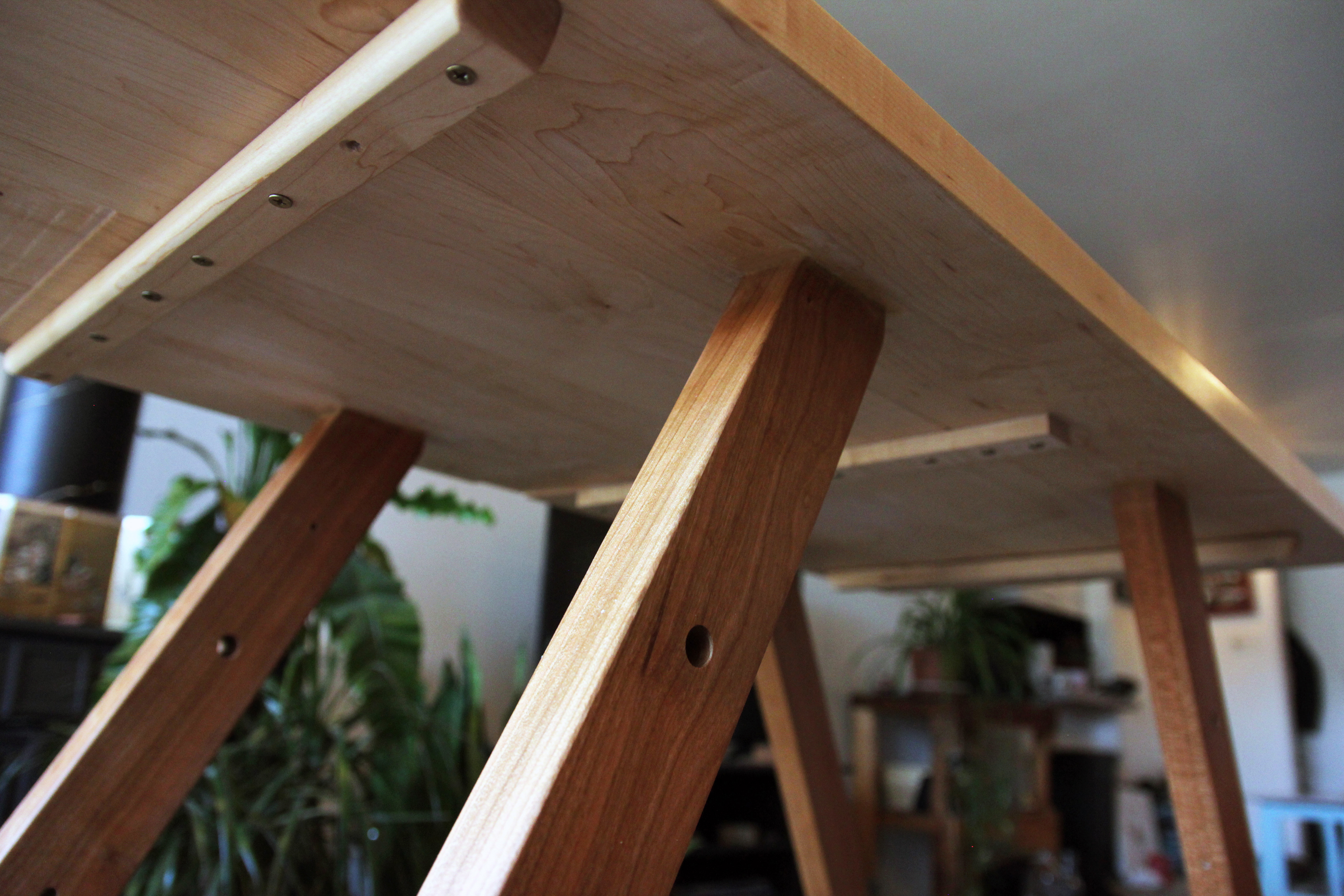 The joint between the legs and the table top is a simple cylindrical mortise and tenon. The original leg parts were tenoned at that specific angle, creating an interesting challenge to figure out not only a stable but attractive orientation. The table top itself is comprised of maple set up parts, and you can clearly see the dado's on the edges and ends. The holes were filled however for a completely flat top. 
This was a funky and interesting project to create, and I learned a lot of skills in thinking creatively with very specific limitations. I have used it as a small dining table in my house, but am thinking it would work really well as a desk in the future. Cheers to weird creations!