A sophomore Industrial Design show, with an earth, fire, wind theme. 
Limited to using over seventy percent up-cycled materials.
I was given the theme of wind.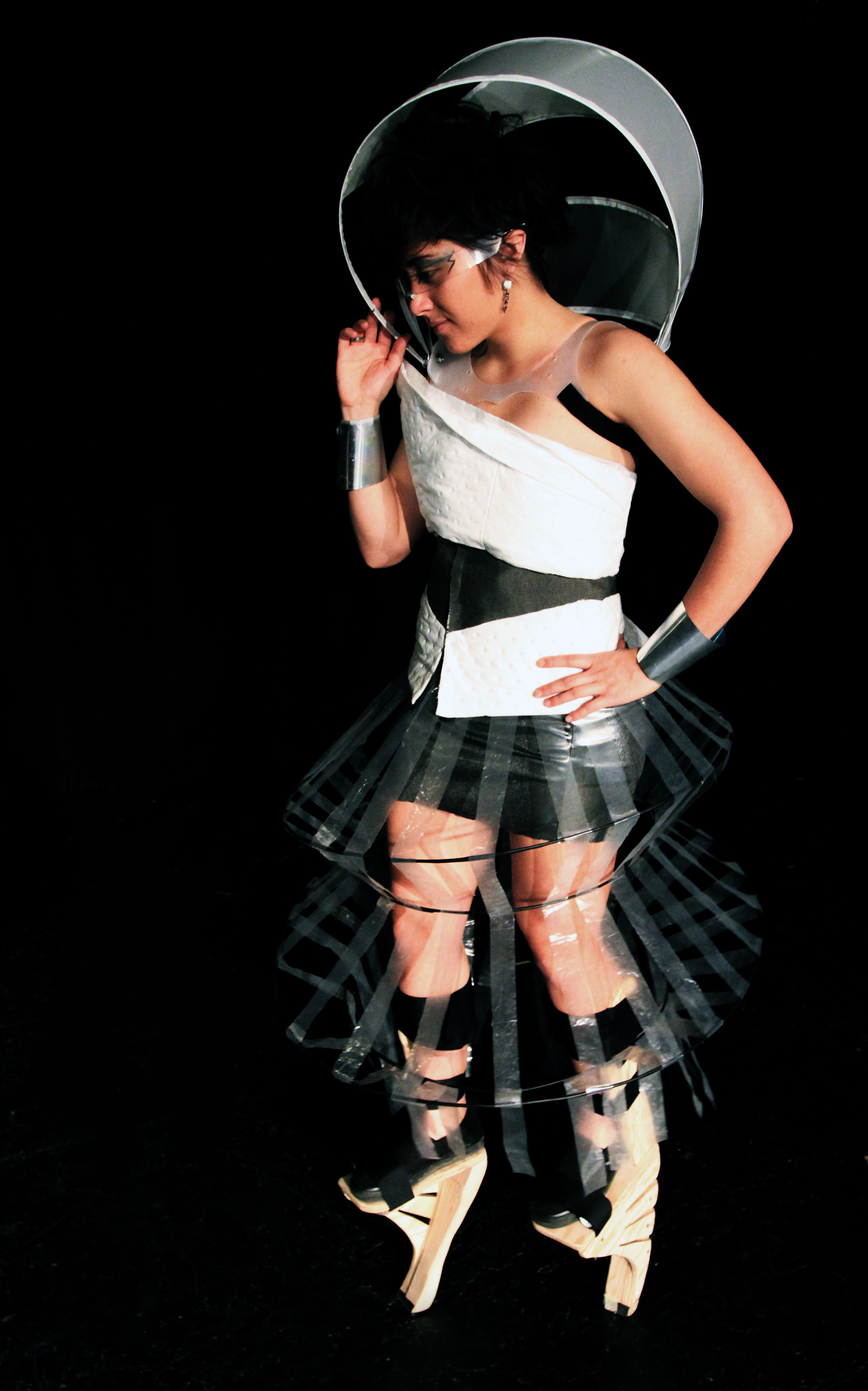 As I approached designing something that would
best represent the essence of wind, I knew that the 

intangibility of the element needed to shine.
The overall design of the outfit is centered around the heights
that wind can reach, so easily and with grace...which so

starkly contrasts with the clunky machines that humans have to
create to achieve the same heights. So this design focuses

on that juxtaposition between the elegance of wind and the
clunky solutions that humans create to get on the same level.
Nearly all of the materials were found around industrial
garbage and recycling bins. Every material was kept in its
raw form and constructed with the least amount of adhesives

as possible. The stilts raised me over 10 inches, and I 
had to walk down the runway and down a few stair steps during
the fashion show.
The glasses of perspective, magical lenses that gives 
the wearer the sight of wind were made of recycled acrylic
and bent gently with heat. Makeup and hair was done
by a local beauty school in Bellingham, Washington