Floating Book Shelf
Made completely out of high quality maple plywood and steam bent laminate cherry plywood. I made this entire bookshelf on the porch of my apartment before I had access to a full fledged workshop. The shelves are made from a double layered plywood that was from factory CNC left overs, leading to the unique edge shaping. I ended up smoothing the harsh corners, creating an almost medieval shire kind of look. 
The legs are also from factory components that were not suitable for the final product, but the beautiful curve of the steam bent laminate was so appealing and fit perfectly with the shape of the shelves. I would have liked to do mortise and tenon joints, but my tools were limited at the time. Everything is put together with screws. I wish I would have imbedded the screws and covered them with plugs though. Luckily the gold screws accent the colors of the wood. 
This is my favorite nook in my house, and I find that I am actually drawn to reading more because of how the books are presented. Cheers to gaining more knowledge!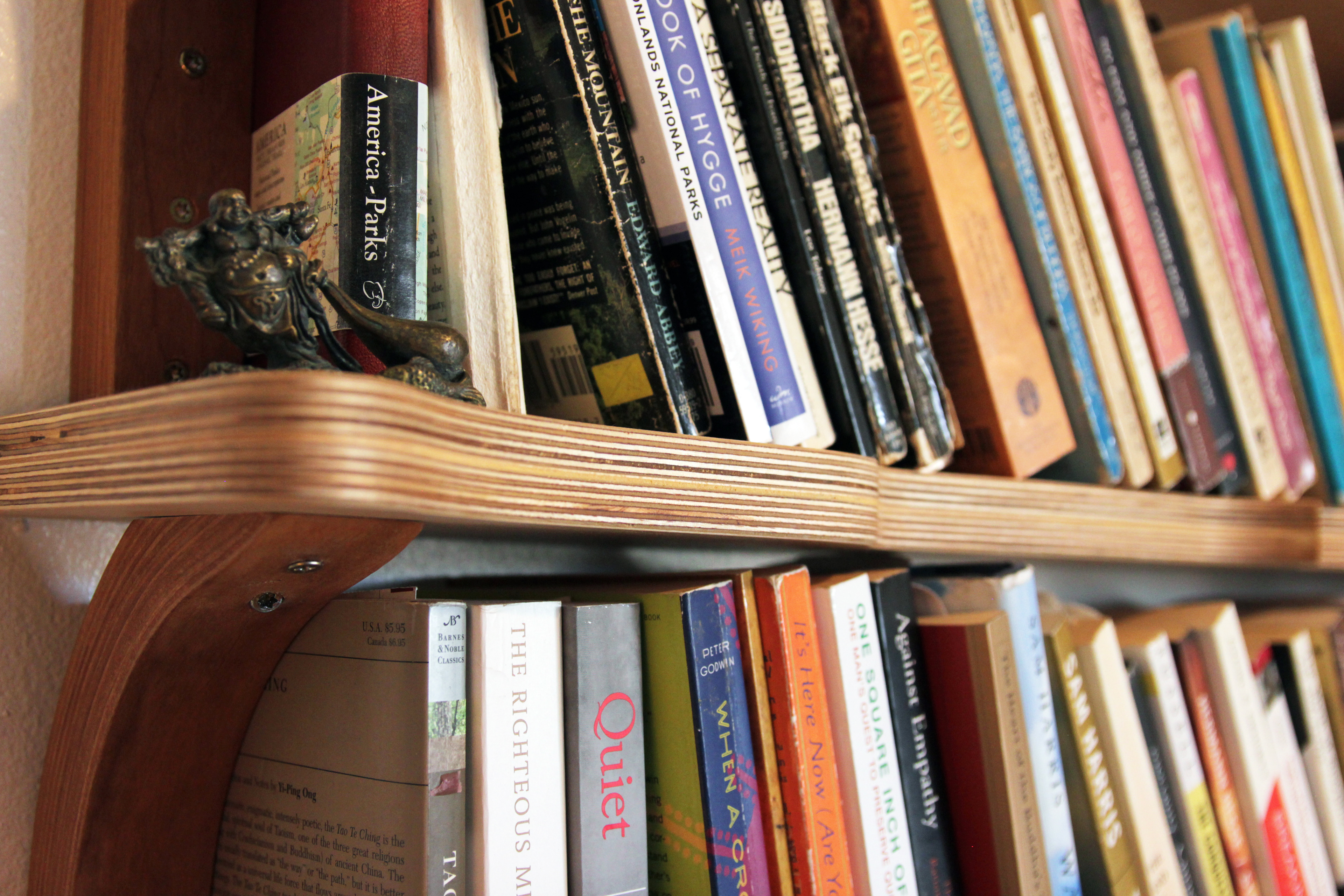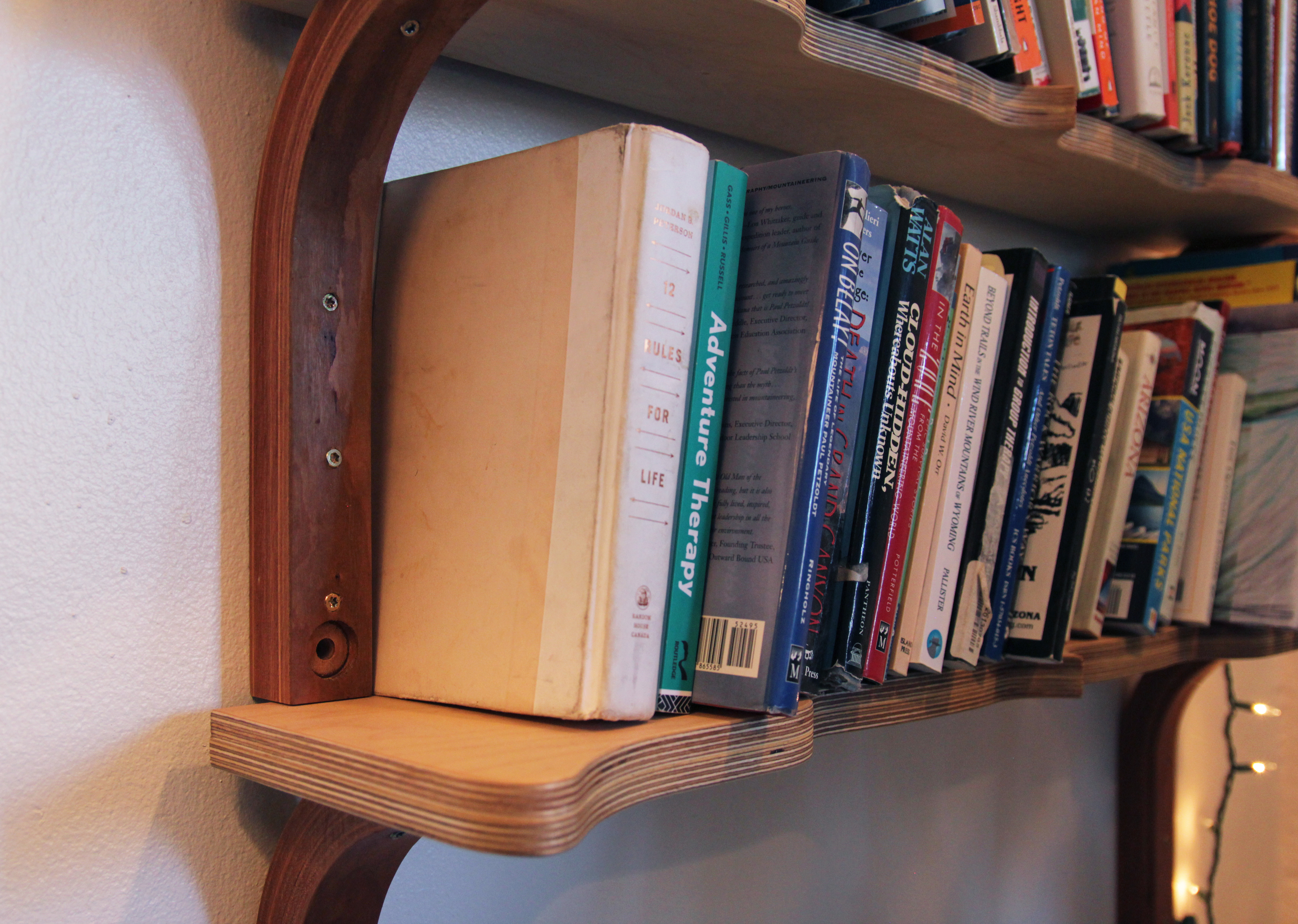 Floating Mantle
Once again, this fixture is completely comprised of factory waste wood with a combination of plywood, and maple. I made this one on my apartment porch as well (sorry neighbors!), and am super happy with the light presence it has above our t.v. 
The plywood is imbedded into the maple with a simple dado joint with extra support from the maple piece below it. Finished with a simple danish oil to keep it light.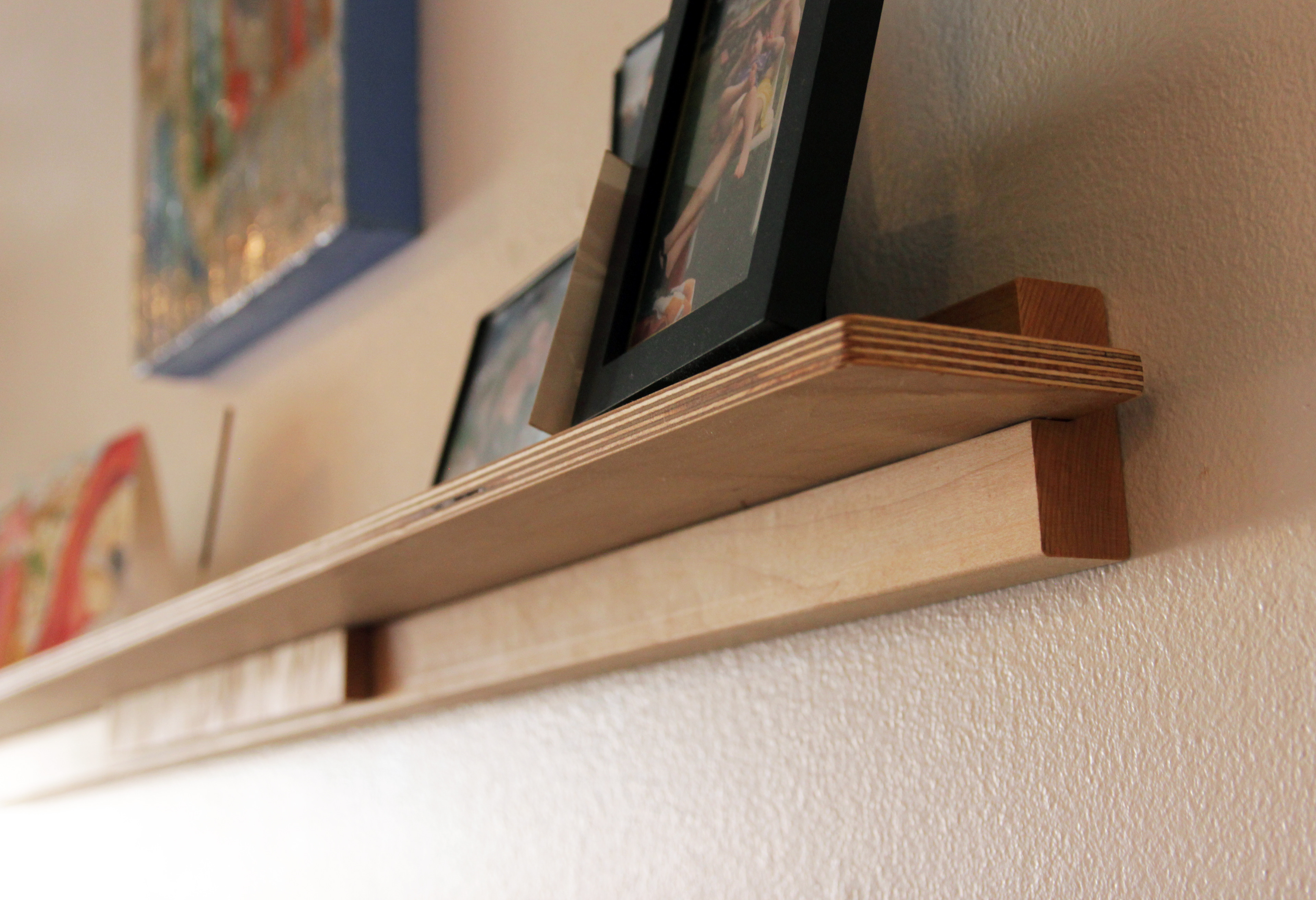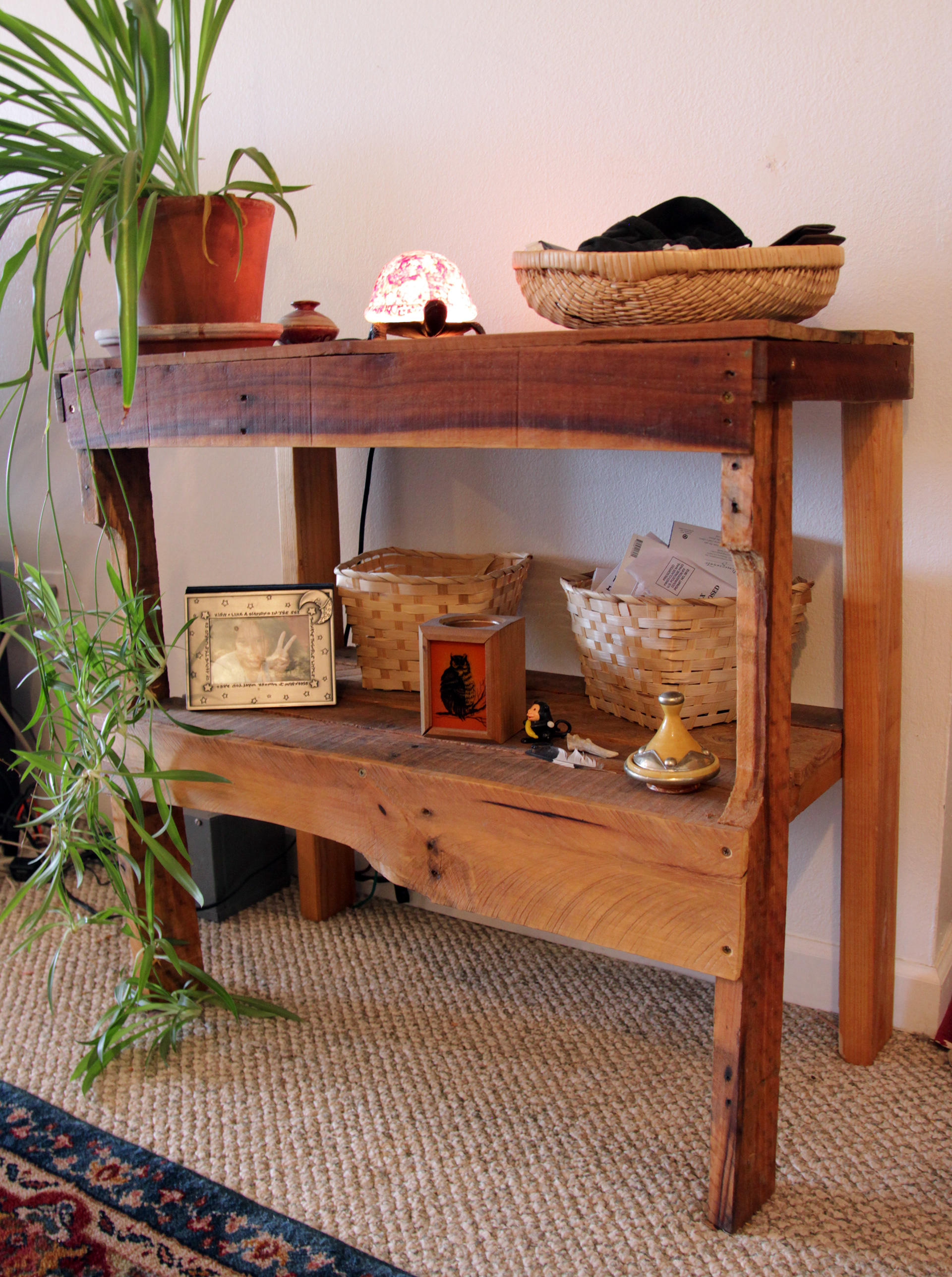 Entrance Table
This shelf unit has a pretty funny story behind it, and was one of the first pieces that re-ignited my woodworking journey after years of working in the graphic and web design industry.
I made this for my boyfriend early on in our relationship. He needed a new side table for his bed, and in a valiant act of budding love, I decided to make him one. Unfortunately, I didn't measure the dimensions next to his bed and this ended up being way to big. It also caught him off guard as he had never received a handmade gift from someone, especially so early in a relationship...leading to a slightly awkward moment. 
This is backyard hick building at its finest. I made this with only two tools, a circular saw and drill in my backyard. I hacked apart some very old pallets, which was surprisingly back breaking work, and managed to salvage a few boards suitable for building with. 
Since it's a cute, but admittedly slightly ugly, symbol of love for my boyfriend this piece has become a mainstay in our house.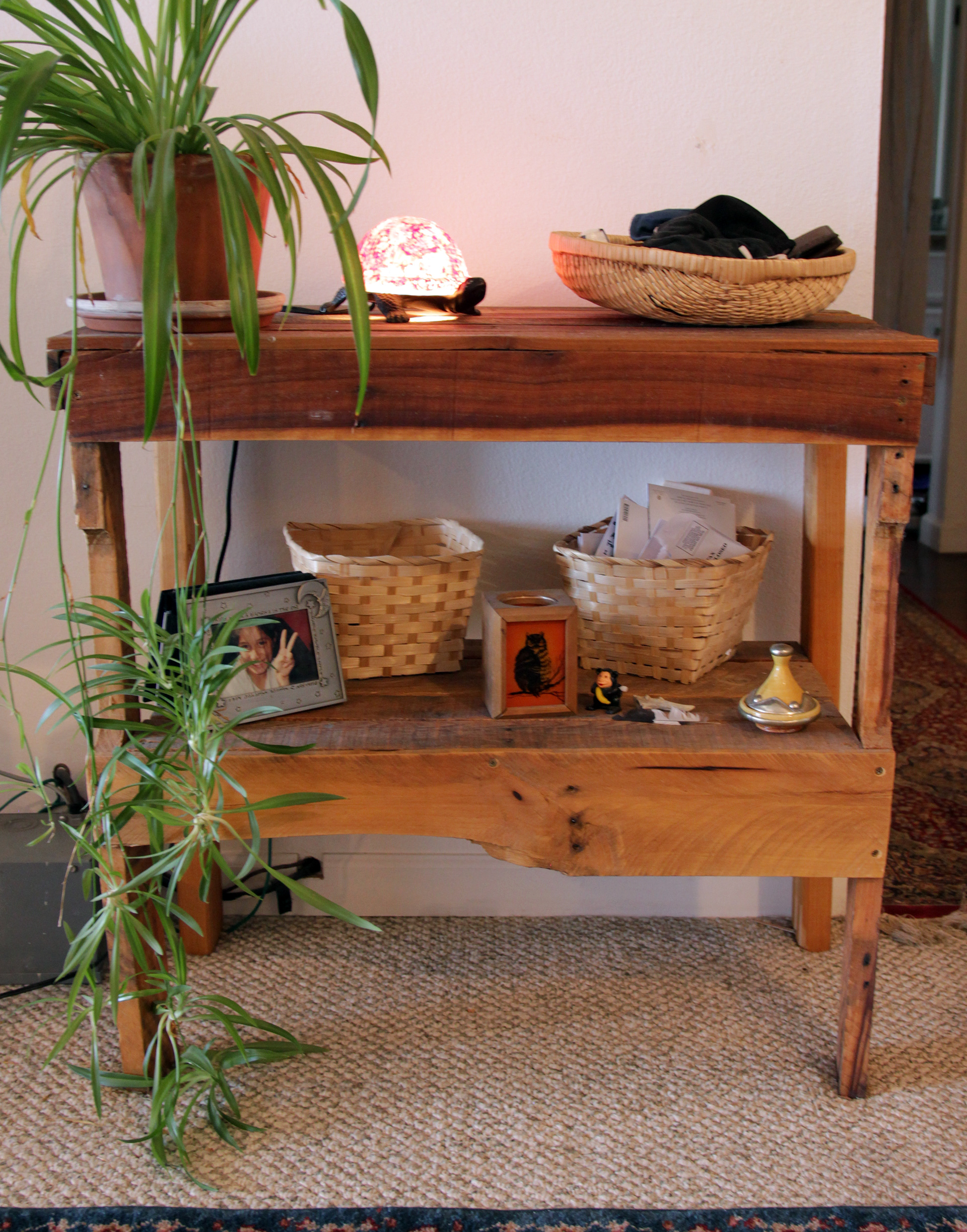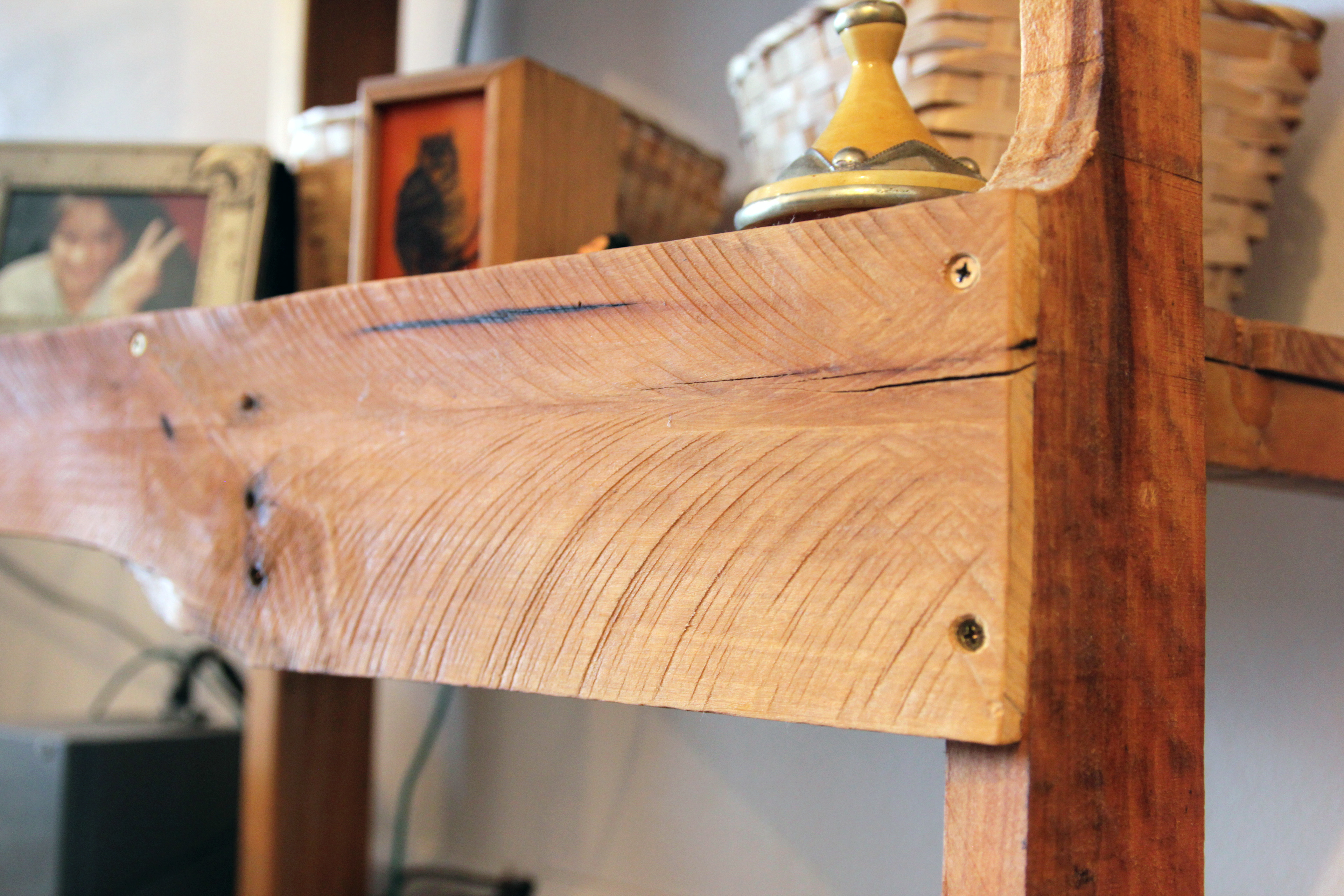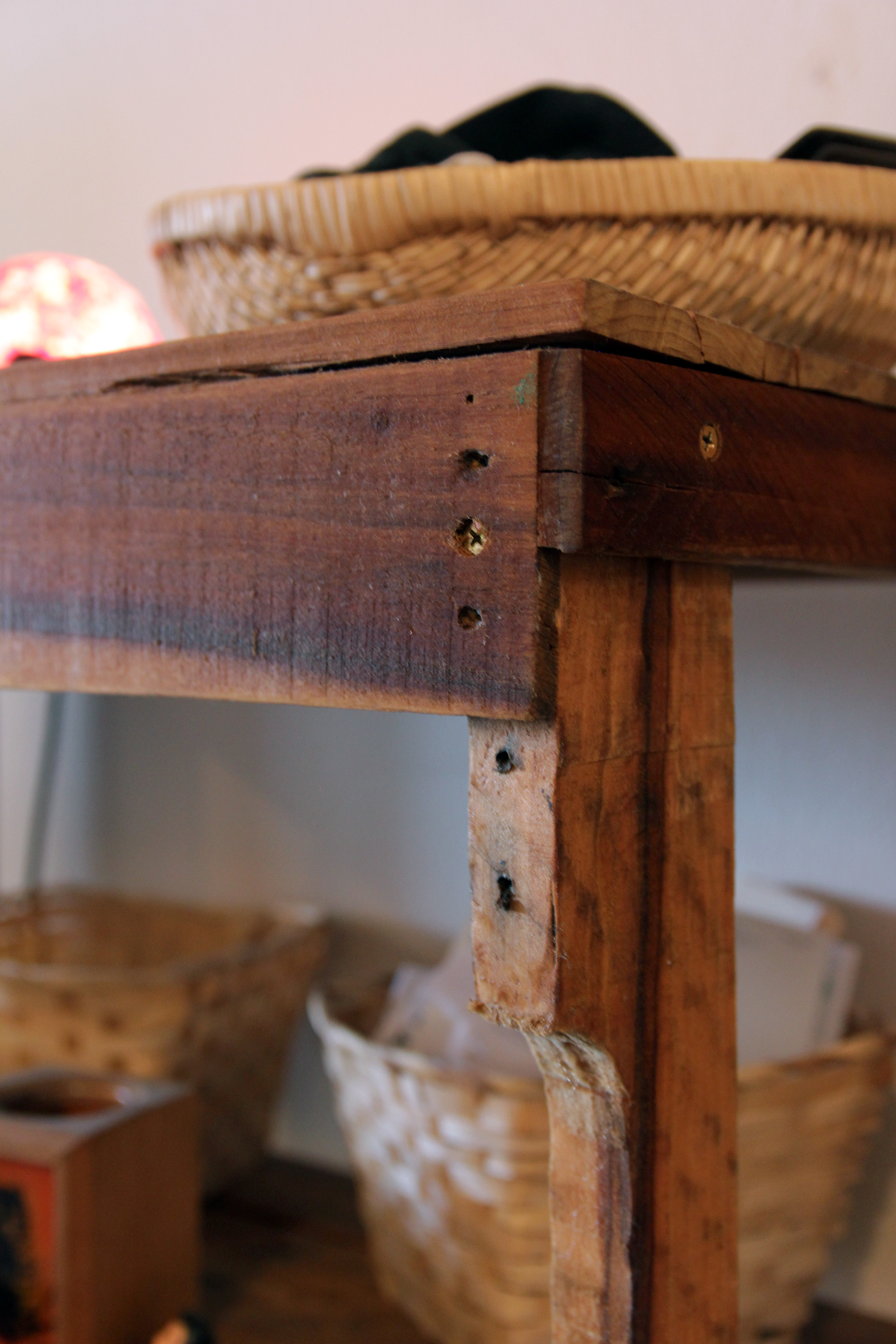 Reading Chair
I found this chair at goodwill for only $8, it was in pretty poor shape with cracking leather, wobbly joints and a bad finish.
I re-upholstered it with leather I had sitting around for a while from my shoe-making days, and some beautiful fabric I brought back from Peru. I re-stained it with a dark charcoal and pounded the joints back together for a tight fit.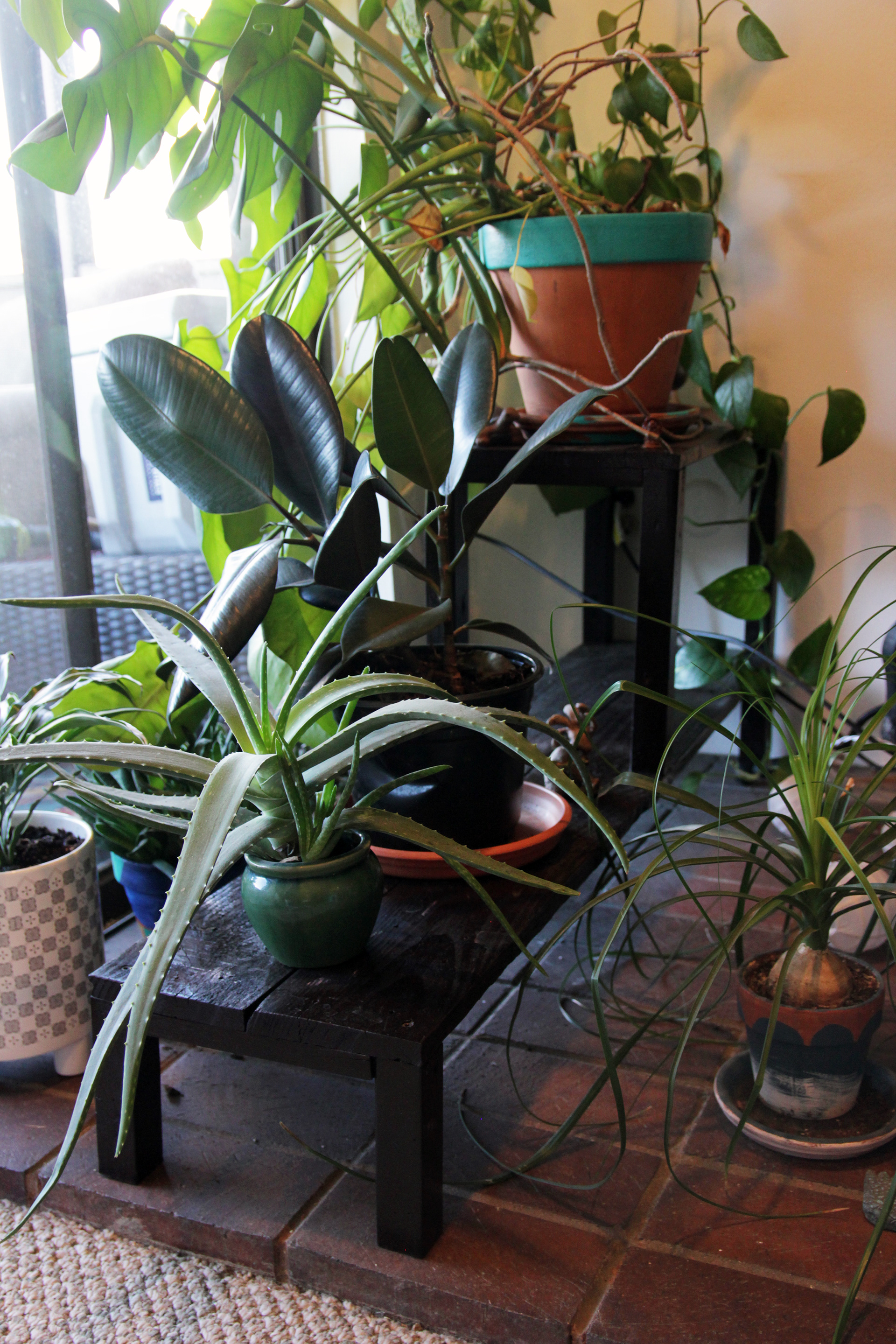 Plant Stand
Another backyard project, made with only a circular saw and drill, our plants have found a happy home on this custom shelf. Originally designed for a different space, I find the narrow, long build easily lends itself to lots of applications. 
This is also made from re-claimed pallet wood, and some leftover wood from my bed frame in my Honda Element. Stained with a dark purple, I absolutely love how the green plants contrast with this piece!